Hosts
Adamo Ruggiero (2008-2012)
Carlos Bustamente (2013-present)
Judges
Dan Kanter (2014-present)
Keshia Chante (2012-2014)
Tara Oram (2012-present)
Mark Spicoluk (2012-present)
Suzie McNeil (2008-2011)
Christopher Ward (2008-2011)
Steve Cranwell (2008-2011)
Broadcast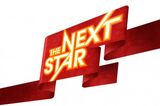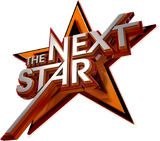 YTV: 7/18/08-present
Packager
Bell Broadcasting and New Media Fund (produced with the participation of) Tricon Films and Television
The Next Star is a Canadian reality show on YTV.
The series is a competition to find the most talented singers who is aged 15 years or younger to win and become "the next star".
Let's Go by Suzie McNeil
Ad blocker interference detected!
Wikia is a free-to-use site that makes money from advertising. We have a modified experience for viewers using ad blockers

Wikia is not accessible if you've made further modifications. Remove the custom ad blocker rule(s) and the page will load as expected.